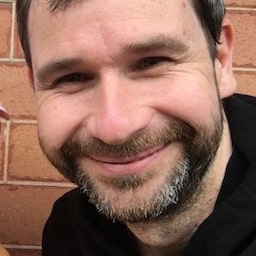 Matthew James Taylor
Ogga The Cane Toad (85 Comic Strips)
Table of contents
Ogga is a surfing cane toad who lives in Queensland, Australia.
Follow his adventures with his best friend, James, catching and eating bugs, living in a shoe, and spending quality time with Oggette, his girlfriend.
Somehow he always gets himself into crazy situations.
Ogga and the Beachball
In this episode, Ogga gets stuck inside a beachball and that's where his adventure begins.


















Ogga and the Vacuum Cleaner
Ogga gets sucked into the vacuum cleaner and meets some bugs.





Ogga and the Cyclone
A big storm comes to town and Ogga gets lost. Will he ever find his way home?




















Original Ogga Comic Strips
This is a collection of my first ever Ogga comics. He has changed a bit over the years.


























Random Ogga Comic Strips
Here is a bunch of other Ogga comics that aren't part of a series.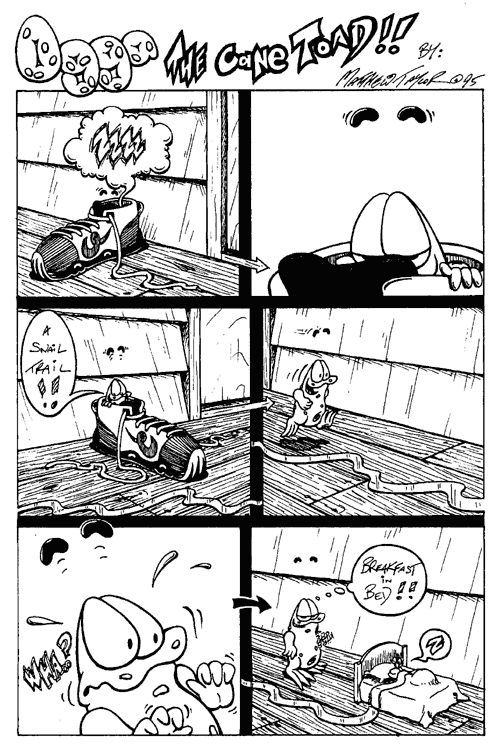 Wow, well done for making it to the bottom!
I spent countless hours drawing my comic strips when I was younger, in some cases a single strip would take me six hours to complete!
See my Ogga the Cane Toad page to learn more about him and to browse through lots of full-color illustrations of him and his friends.