Table of contents
Over the last two decades of attending life drawing classes I've created hundreds of drawings and tried all the common drawing mediums (plus a few unique ones too).
Exploring new mediums and techniques is so fun, it's one of the reasons why I love life drawing so much.
In this article, I list my favorite mediums and show examples that illustrate different styles.
I highly recommend you give these a try.
Here are the best mediums for life drawing:
BONUS: Life drawing with projected light!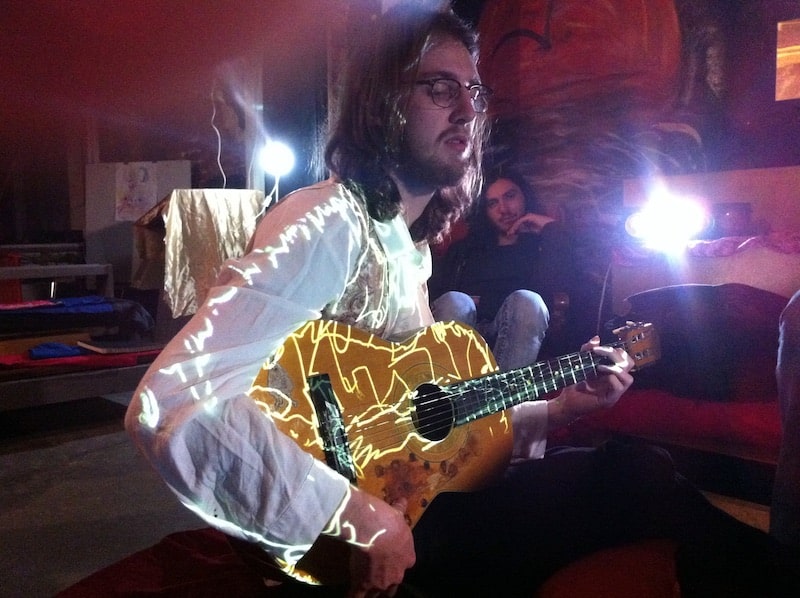 This has to be the craziest life drawing I have ever done. I was literally drawing with light onto the model!
Here's how it worked:
We created a completely black image in Pixelmator.
Used a projector to project this image over the model.
Then used a Wacom tablet to draw white lines on the image which became light over the model.
It was such an amazing experience to draw with light. The room started out dark and got lighter with every line — so there was a real build-up to the completed drawing. You also noticed every slight movement made by the model.
I would love to try this again.