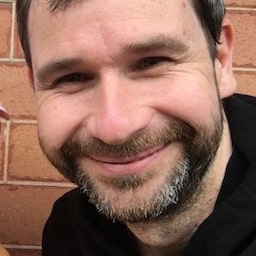 Matthew James Taylor
Architect vs Draftsman: Which One Should You Hire?
2 Jan 2022 — Updated 12 Mar 2023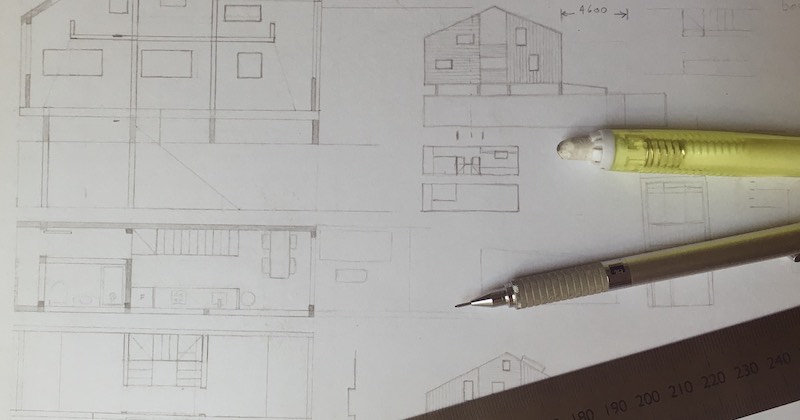 Table of contents
If you're planning a design-build project, you've likely heard the terms "draftsman" and "architect" thrown around. While these terms are commonly confused with one another or thought to be the same, the role of the architect and draftsman are quite different.
The main difference between an architect and a draftsman is their level of education and training. An architect can transform a vision into a structured plan, account for aesthetics, accessibility, safety, and functionality of the space. A draftsman does much less technical design work.
You might still be asking yourself, "What's the difference between an architect and a draftsman?" While both architects and draftsmen can prepare your home's technical designs, let's dive a little deeper into each role to determine which you should hire for your upcoming home build project.
What's the Difference Between an Architect and a Draftsman?
When hiring an architect, you're hiring someone who has been extensively trained artistically, technically, and holistically.
Because of their education, an architect can provide you much more than a simple blueprint for your home. They have an understanding of the entire scope of the project and can create a space that not only looks aesthetically pleasing, but takes into account how you move, hear, see, and live in your space.
If your project is more complex than a standard home build, an architect is likely going to be needed. Their holistic approach allows the homeowner to have peace of mind knowing that every last detail is being accounted for.
A draftsman/draftswoman typically doesn't design homes from scratch, but instead they focus more on technical issues in a space. They usually do not have a formal architecture degree. In most cases, they aren't licensed to design on their own and they primarily create blueprints for designs created by other people.
Because home additions or remodels don't require a blueprint to be created from scratch, a draftsman is an affordable option for smaller-scale renovation projects. They have the knowledge and knowhow to work off of an existing blueprint and make technical tweaks to it, as long as it's nothing too complicated or structurally altering. Similarly, a draftsman can work off of an existing blueprint you want to alter slightly for a custom home build.
Still not sure who you should hire in the architect vs draftsman debate? Let's break down when you should hire an architect vs draftsman.
When to Hire an Architect
When building a home from scratch, you need more than just a design. You can tell your architect you want a kitchen with an open layout or a master bedroom on the main floor, but you need someone who can design a space that includes everything on your wishlist—while also factoring in aspects like safety, functionality, and aesthetic.
An architect isn't just someone who prepares your home's blueprint. They piece together every single aspect of your home, transforming the vision in your head to paper and then to reality. To do this, they not only design the layout but take into account the materials used in the build, how the rooms will be lit, and how the sound travels throughout the space.
If you're designing a small home on a particularly challenging block of land then it can pay to hire an architect for their expertise. Be sure to also look at my small house design principles to help you to design workable solutions for confined spaces.
Educational Requirements of an Architect
To have a full understanding of how every aspect of the home comes together with one another, an architect must receive a five-year bachelor's degree at a minimum, while some architects will have a master's degree in the field. While obtaining their degree, they enroll in courses like:
Math – Geometry, Algebra, Trigonometry, Calculus, and Statistics
Science – Physics and Engineering
Computer Science – 3D Modeling, Computer-Aided Design, Linear Programming
Art – Drawing and Art History
Following school, they must spend an additional three years of internships and training with experienced architects and drafters. All that must be done before they are even allowed to take the required licensing test that stands between them and being a full-fledged architect.
When to Hire a Draftsman
An architect is hired to piece together the holistic vision of the build, while the draftsman's job is more focused on translating vision into the technical blueprint that will be passed off to the construction team.
Although a draftsman's educational requirement is much less than an architect's, they are still proficient in designing the technical aspects of a home. With a draftsman, you'll typically receive everything you need for your job with construction-ready blueprints.
However, if major changes are required, most draftsmen won't have the background knowledge to make more than minor updates and additions to your home plan. Without formal training, they often lack the ability to design anything overly complex or see the build holistically.
A draftsman is a great choice if you've found a construction blueprint online and need it replicated with minor adjustments to meet your family's needs. They're also a great option for custom designs but at a more affordable price point.
A draftsman is cheaper than hiring an architect, typically charging 1% to 3% of the building costs—where an architect might charge upwards of 10%! If you're looking to remodel your existing space, build an addition, or tweak a custom floor plan, a draftsman is a more cost-efficient option for most homeowners.
Educational Requirements of a Draftsman
Unlike architects, there are no formal educational requirements for a draftsman. Although not required, most draftsmen have at a minimum an associate's degree, while some will have a bachelor's degree.
Their curriculum in school, however, isn't as structured as that of an architect. They aren't required to take courses focusing on the design and engineering aspects of construction, but most will enroll in classes related to sketching, designing, and computer-aided design. Similarly, a draftsman doesn't need to obtain a license of any kind. There are optional certifications they can work towards should they choose to do so.
Should I Hire an Architect or a Draftsman?
If you're planning a custom build from scratch, hiring an architect is probably the best choice. With their education and background, they have the experience needed to tackle any complications that might come into play during the design process. They'll be able to translate your vision into a construction-ready blueprint, also taking into account safety, materials, and functionality.
If your project is a simple, smaller scale like a home addition, remodel, reconfiguration, or semi-custom home build, then a draftsman is a much more affordable option that will still provide you with everything you need to provide to the construction company.
At the end of the day, only you can decide if an architect or a draftsman is the optimal choice for your project. Before deciding, consider how complex your project is and if you will need someone with technical prowess.
Should an issue arise, it's beneficial to have an experienced professional on your side to walk you through your options. Another major factor to consider is your budget. How much money do you have allotted to the planning portion of the project? If your home build isn't overly complicated, should you save money on the frontend in case an expected cost comes up later in the build?
What should you ask an architect during a consultation? See my article: Hiring an Architect? 12 Questions to Ask them First for my recommendations.
Choosing Between an Architect and a Draftsman
The design is an extremely important part of the home building process—it sets the tone for the rest of the project. Before making your final decision, ask your friends and neighbors for referrals and receive a few estimates from both architects and draftsmen. This will allow you to make a well-informed decision specific to your project.
Next:
Do architects charge consultation fees? (What questions to ask)
"I've been designing professionally for over two decades and running this site since 1997! During this time I've found many amazing tools and services that I cannot live without."
— Matthew James Taylor
I highly Recommend: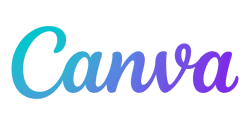 Canva — Best Graphic Design Software
Create professional graphics and social media imagery with an intuitive online interface.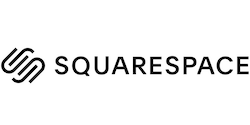 Squarespace — Best Website Hosting For Non-Developers
Easy-to-edit website templates, no coding needed. Full commerce and marketing features to run your business online.
See more of my recommended design tools.