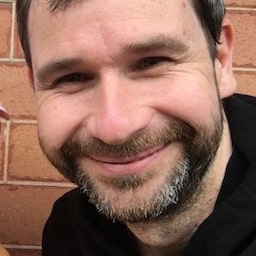 Matthew James Taylor
3-Meter Wide Driveway Houses (Examples, Photos, & Floor Plans)
13 Jan 2022 — Updated 15 Jan 2023
Table of contents
With the price of real estate souring around the world, people are forced to get creative if they want to realize their dream of owning a home in the city.
At the same time, many city councils have introduced laws that encourage increased housing density in an attempt to reduce the problems with urban sprawl.
These two factors combined, are leading to an emergent trend in driveway houses.
What is a Driveway House?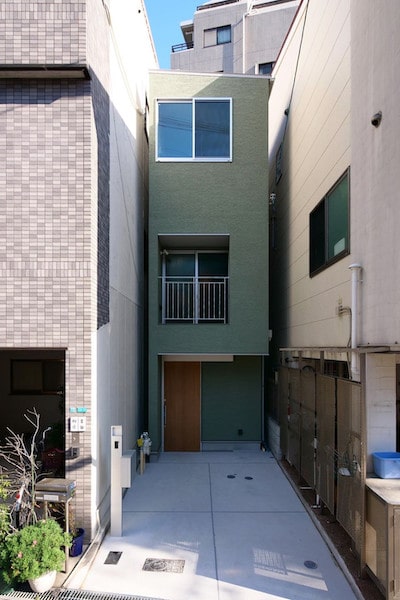 Driveway houses are residential homes that are designed to fit the width of a standard driveway so they can be built between existing houses to increase urban density. They can be as narrow as 3 meters (10 feet) and they require clever design solutions to make the space livable.
Typically, a side driveway is subdivided off an existing residential block to make space for a new house. This can be initiated by the property owners as a profitable real estate venture or it may begin as a request from an interested party who is looking for land in the area.
So what are these houses like?
Driveway House Features
Because driveway houses fit within a narrow strip of land, they often have specific and unique characteristics:
Narrow, long, and tall forms
To fit a whole house on a narrow plot of land there are only two directions you can go; forward-backward, or up-down. This leads to long houses and often tall houses with multiple levels.
No side windows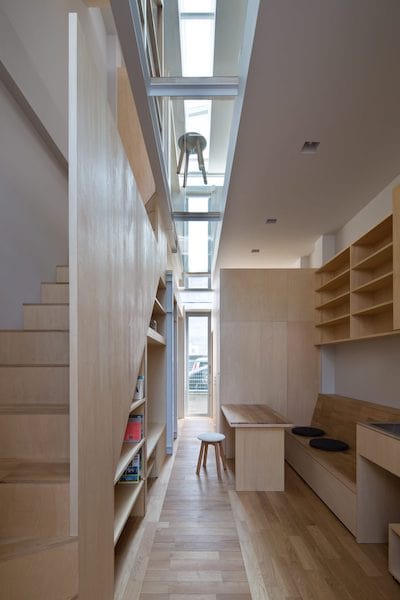 To maximize the width of a driveway house, sidewalls must be pushed to the boundary lines, this makes side windows impossible.
Without side windows, natural lighting can still be achieved deep within a narrow house by other creative methods:
Lightwells
Skylights
Light tubes
Voids
Glass floors
Mirrors
Internal windows
Plus other tricks too.
Front garage or carport
When utilizing an existing driveway for a house it makes sense to keep the car access at the front of the property. Often driveway houses will include a front garage or carport in the design.
Unique, creative design
With such extreme physical constraints on driveway houses, designers need to get creative to make a plan work.
Such creativity can lead to amazingly unique designs that can have a big impact.
Let's look at some examples.
3 Meter Wide Floor Plans For Driveway Houses
I have spent countless weeks of my life designing narrow houses, I love it!
Below are four of my favorite 3-meter-wide floor plans. I have created different designs to cater to a range of occupants in both single-story and two-story varieties.
Did you know, building from a house plan without permission is a copyright infringement? See my article: Floor Plan Copyright for more details.
Why Build a Driveway House?
There are two main reasons why you might be interested in building a driveway house:
You want to subdivide your property to build a neighboring house.
You are looking for land in the city to build your dream home.
Let's look at these in more detail:
1. You want to subdivide your property to build a neighboring house
House demand in most cities is high, so if you live in a sort-after area and can subdivide to build a driveway house at a good price, there is a lot of potential money to be made.
Alternatively, you may decide to rent out your new house or list it on Airbnb for additional regular income.
Others may even decide to sell the original house and downsize into the driveway house. This is a perfect option for empty-nesters.
With all of these options, be sure to check with your local council regarding the rules around subdivision and house sizes versus land area.
2. You are looking for land in the city to build your dream home
Land is extremely hard to come by in the city, and when it does, it's often prohibitively expensive. With a driveway house, you can get a tiny piece of land in a good area for a more reasonable price.
You will have to compromise on the size of the land, but as they say in real estate, it's all about location, location, location.
So how exactly can you find land to subdivide?
That's what the next section is all about:
How to Find Land for a Driveway House
To find vacant land in the city to build a house, start by looking for gaps between buildings on Google Maps and make a list of potential sites. Next, visit each site in person to look for potential issues. Finally, contact the owners of suitable sites and make an offer for subdividing the land.
Here are the steps in more detail:
Step 1. Explore Google Maps
Start by exploring your favorite suburbs on Google maps to see if you can find driveway gaps between houses.
Pay careful attention to the cadastral data (land boundaries) so you know which house each gap belongs to.
Change the map mode to satellite view to see more detail from above.
Switch to Google Street View to see spaces from a roadside perspective.
Once you have a list of potential locations you can move on to step 2.
Step 2. Visit each location in person
When you physically go to a potential site you can notice a lot more useful information. You need to be on the lookout for potential problems that may make the site unworkable, if you find any, cross it off your list.
Here are some things to watch out for:
Large trees on the site: Depending on your local council rules these may not be removable.

Side windows overlooking the site: You can't build over a neighbor's window so these are a dealbreaker.

Protruding elements: Pipes, eaves, drains, air conditioners, fences, and other objects may inhibit the usability of the site, or at least increase the cost of subdivision.

Pools and sheds: Ideally you want to subdivide a clean slice off the side of a piece of land but if there are immovable items in the backyard this can cause potential issues.

Site slope: As with normal blocks, the slope of the site can increase construction costs.
Once you have shortened your list to only viable options you're ready for the next step.
Step 3. Contact the owners and make an offer to subdivide
Contacting the owners can be the easiest or the hardest thing, it will be different each time.
Start by knocking on the door, saying hello, and introducing yourself, if they're the owners then you're already done with the contact phase.
If the residents are renting, try going through the real estate to contact the owner. You may also enquire at your local council.
Making an offer is a tricky part that will get easier over time. You will need to do your research to find out how much the piece of land is worth. You may also want to offer to pay the subdivision costs to sweeten the deal.
Remember to be nice, they could be your future neighbors!
Conclusion
Driveway houses are a brilliant way to create affordable housing in the city. They give people opportunities to buy a house in a location they would otherwise never be able to afford, and at the same time, it can be quite profitable for property owners too.
Are you interested in driveway houses? Buy my house plans and see what you can do.