3-Meter Wide Driveway Houses
(Examples, Photos, & Floor Plans)
Matthew James Taylor13 January 2022
Updated 14 January 2022
With the price of real estate souring around the world, people are forced to get creative if they want to realize their dream of owning a home in the city.
At the same time, many city councils have introduced laws that encourage increased housing density in an attempt to reduce the problems with urban sprawl.
These two factors combined, are leading to an emergent trend in driveway houses.
What is a Driveway House?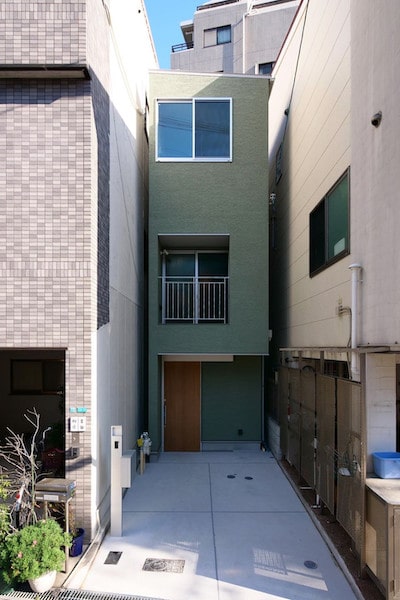 Driveway houses are residential homes that are designed to fit the width of a standard driveway so they can be built between existing houses to increase urban density. They can be as narrow as 3 meters (10 feet) and they require clever design solutions to make the space livable.
Typically, a side driveway is subdivided off an existing residential block to make space for a new house. This can be initiated by the property owners as a profitable real estate venture or it may begin as a request from an interested party who is looking for land in the area.
So what are these houses like?
Driveway House Features
Because driveway houses fit within a narrow strip of land, they often have specific and unique characteristics:
Narrow, long, and tall forms
To fit a whole house on a narrow plot of land there are only two directions you can go; forward-backward, or up-down. This leads to long houses and often tall houses with multiple levels.
No side windows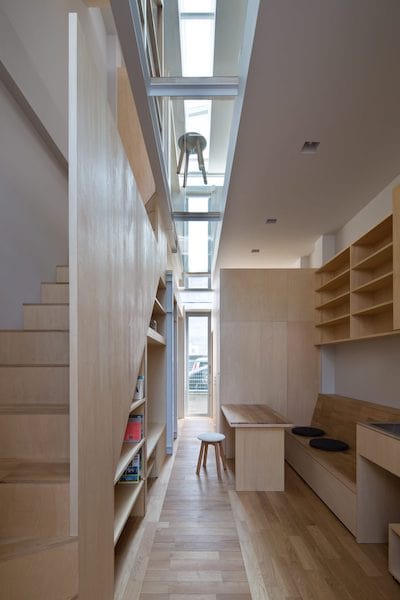 To maximize the width of a driveway house, sidewalls must be pushed to the boundary lines, this makes side windows impossible.
Without side windows, natural lighting can still be achieved deep within a narrow house by other creative methods:
Lightwells
Skylights
Light tubes
Voids
Glass floors
Mirrors
Internal windows
Plus other tricks too.
Front garage or carport
When utilizing an existing driveway for a house it makes sense to keep the car access at the front of the property. Often driveway houses will include a front garage or carport in the design.
Unique, creative design
With such extreme physical constraints on driveway houses, designers need to get creative to make a plan work.
Such creativity can lead to amazingly unique designs that can have a big impact.
Let's look at some examples.
Example Driveway Houses
Driveway house by Rohan Walters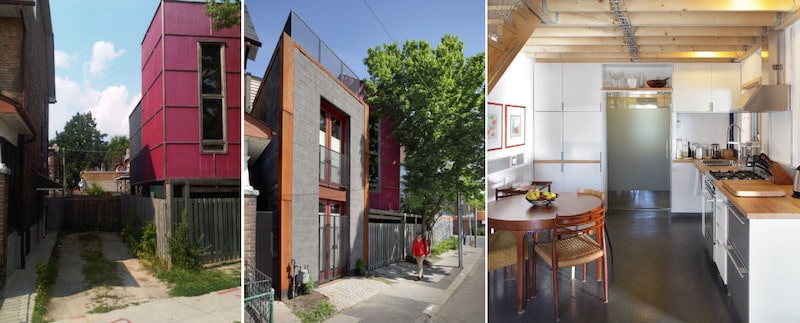 The driveway house by Rohan Walters is only 3.66 meters wide and 12.04 meters long (12 × 40 feet.) It takes up the space of a double-car driveway (end-to-end parking) and consists of three levels with two bedrooms and a rooftop courtyard.
This house is an excellent example of what is possible on a tight budget. And for a driveway house, it's amazing how much Rohan has fit on such a tiny plot of land.
Driveway house by Adriano Pupilli Architects
This driveway house shows that you don't have to skimp on quality or design when building such a narrow house. The land area is only 3.6 meters wide (12 feet) yet the house doesn't feel like it has been squashed in any way.
Good design can make almost any space a delight to use.
Garage-conversion house at 19 London St Enmore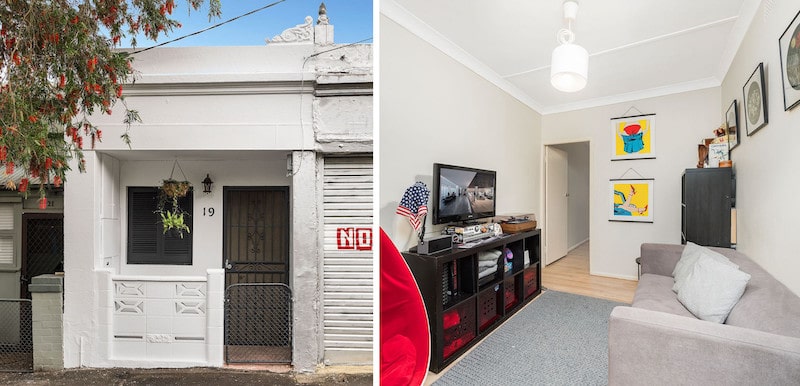 This garage-conversion house is a good example of what not to do.
When designing a narrow house it's critical to get the design right, otherwise, you will constantly feel the small size when living in it.
Let's look at the plan to see what's wrong:

Problems with this design:
The bedroom is not private, you must walk through it to access the whole house.
Under-house storage space is not utilized, so much more could be possible if this volume was added to the main living space.
How to fix it:
Remove the existing floor to increase the height of the internal space.
Add stairs down to the lower level from the front door.
Remove dividing walls to make an open plan.
Place full-width bedroom lofts above the living space so you don't need to walk through them.
Add skylights for natural light deep within the house.
By moving the under-house storage space into the main house volume you would easily have enough room for two bedrooms.
Driveway-width lane house at 154 Hamilton St Toronto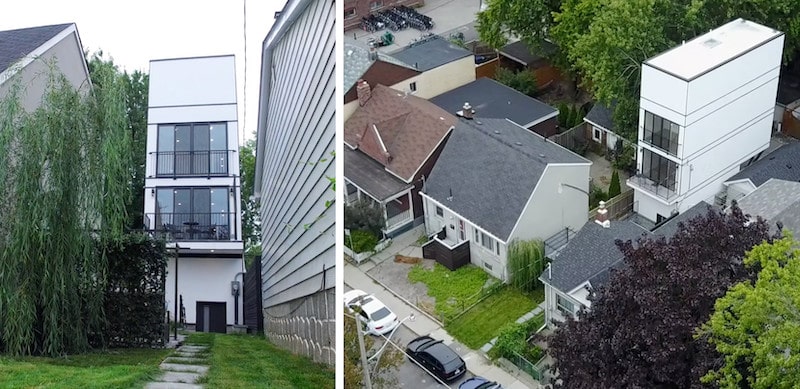 This house might be a little wider at 4.5 meters (15 feet) but it's huge. It contains 3 bedrooms and 3 bathrooms over 4 levels. It proves that you can easily fit a whole family home into the width of a driveway.
The position of this house is genius too.
Rather than placing the house directly adjacent to the neighboring buildings, it was positioned at the rear of the property to back onto a lane. This gives car access at the rear and a large front yard that has been made more private by well-placed trees and shrubs.
It makes sense to think out of the box when planning driveway houses.
Kobe small house by Fujiwara / Muro Architects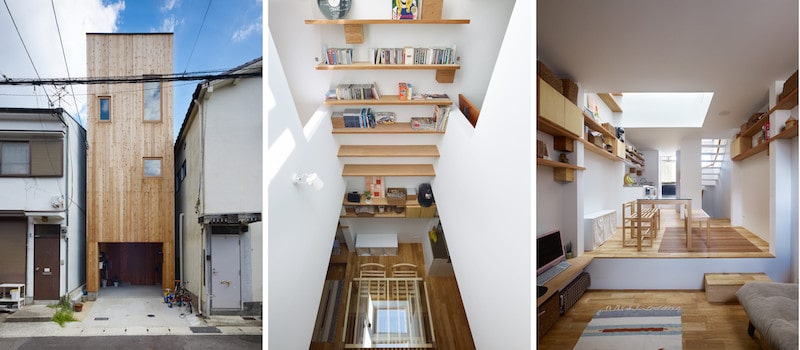 There are two special things about this 2.5 meter (8' 2") wide driveway house:
A carport is incorporated into the front of the house. This makes sense because the house is essentially built over a driveway.
Skylights and a large void are used to bring natural light deep into the house. Driveway houses typically don't have side windows so if they have multiple stories, they need an alternate way to light the interior. Internal voids and skylights are effective methods.
Want to know other methods of penetrating natural light deep into a house? See my article: Small House Design Principles for a full list.
3 Meter Wide Floor Plans For Driveway Houses
I have spent countless weeks of my life designing narrow houses, I love it!
Below are four of my favorite 3-meter-wide floor plans. I have created different designs to cater to a range of occupants in both single-story and two-story varieties.
Plan 1. Studio driveway house with loft bed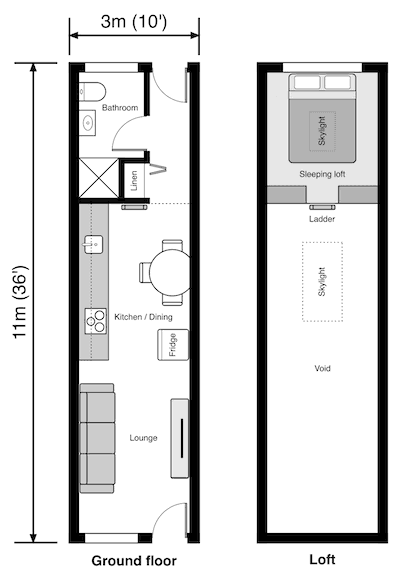 We're starting small with this design.
This single-story studio has dimensions of 3 × 11 meters (10' × 36'). It would be perfect for one or two occupants.
Here are the main features:
Comfortable entry and lounge.
Well-appointed eat-in kitchen with overhead cupboards and an under-bench washer-dryer combo unit.
Neat bathroom with 900 × 900 mm shower (3 × 3 feet).
Spacious sleeping loft accessed by a ladder.
This would be my ideal place to live, I love a small well-designed space.
Are you wondering about the round table with the side cut off? This is an amazing table that is perfect for tiny houses. It has two fold-down sides that allow you to push it against a wall to save space. It also has a central leg so it's easier to position 3, 4, 5, or even 6 people evenly around it. Check it out: (Amazon link)
Plan 2. Double-loft driveway house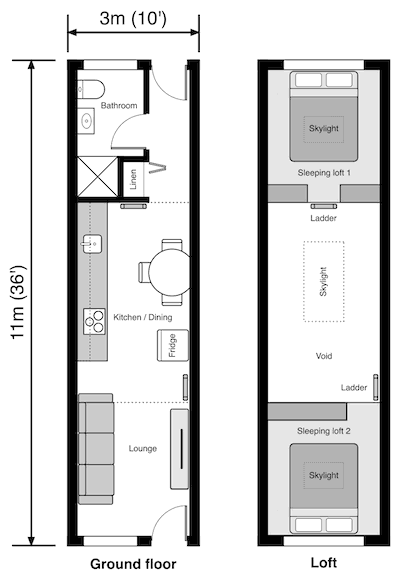 This house is similar to the previous design 3 × 11 meters (10' × 36') but an additional loft has been added above the lounge area. This loft can be used as a second sleeping area or as storage.
In addition to the extra loft, the roof design has been changed to accommodate the higher ceilings required at both ends of the building (this will make sense when you purchase the plan).
I love the second loft because I believe you can never have enough storage space in a small house.
This home would be ideal for 1 to 4 occupants.
Plan 3. Two-story, one-bedroom driveway house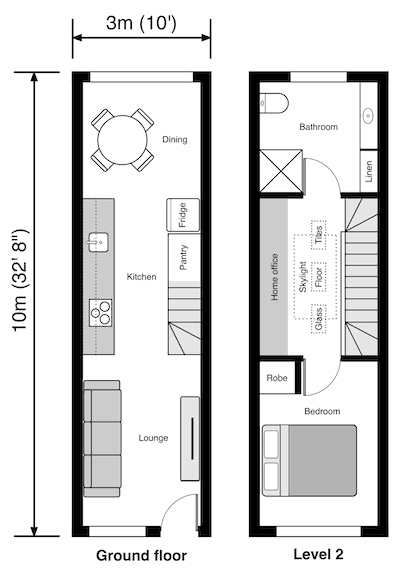 This is a simple 2-story design with compact dimensions of 3 × 10 meters (10' × 32' 8") with one bedroom and one bathroom.
The whole downstairs level is living space with an entry/lounge, galley kitchen, and a rear dining area. The fridge and pantry fit under the stairs.
The kitchen contains an under-bench combo washer-dryer for the laundry.
Level 2 has a bedroom at the front of the house and a generously sized bathroom at the rear. Between these two rooms is a home office area opposite the stairwell. The walkway has three glass floor tiles to let light pass from the skylight above into the kitchen below. Light will also shine down the void above the stairs.
This house is suited for 1 to 2 occupants.
Plan 4. Two-story, two-bedroom driveway house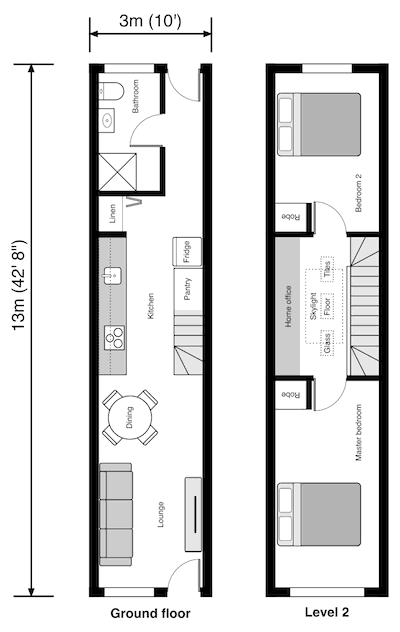 This driveway house is my largest design at 3 × 13 meters (42' 8" × 10') with two stories and two bedrooms.
The entry/lounge and dining are combined into one larger living space.
The kitchen contains an under-bench combo washer-dryer for the laundry.
The bathroom is positioned at the back of the house next to the kitchen to put all the plumbing along one wall.
Upstairs, the larger master bedroom is at the front of the house and the second bedroom is at the rear.
Between these two bedrooms is a home office area opposite the stairwell. The walkway has three glass floor tiles to let light pass from the skylight above into the kitchen below. Light will also shine down the void above the stairs.
This driveway house is designed for 1 to 4 occupants.
Buy all 4 house plans for only $79.95
What you get:
Instant download link.
All 4 house plans in PDF format with more dimensions, front and rear elevations, and section view.
Rights to customize the floor plans to suit your personal needs.
Permission to build one dwelling from any of the plans.
30 Day Money Back Guarantee if you're not completely satisfied with my plans.
Have a question? Contact me.
Did you know, building from a house plan without permission is a copyright infringement? See my article: Floor Plan Copyright for more details.
Why Build a Driveway House?
There are two main reasons why you might be interested in building a driveway house:
You want to subdivide your property to build a neighboring house.
You are looking for land in the city to build your dream home.
Let's look at these in more detail:
1. You want to subdivide your property to build a neighboring house
House demand in most cities is high, so if you live in a sort-after area and can subdivide to build a driveway house at a good price, there is a lot of potential money to be made.
Alternatively, you may decide to rent out your new house or list it on Airbnb for additional regular income.
Others may even decide to sell the original house and downsize into the driveway house. This is a perfect option for empty-nesters.
With all of these options, be sure to check with your local council regarding the rules around subdivision and house sizes versus land area.
2. You are looking for land in the city to build your dream home
Land is extremely hard to come by in the city, and when it does, it's often prohibitively expensive. With a driveway house, you can get a tiny piece of land in a good area for a more reasonable price.
You will have to compromise on the size of the land, but as they say in real estate, it's all about location, location, location.
So how exactly can you find land to subdivide?
That's what the next section is all about:
How to Find Land for a Driveway House
To find vacant land in the city to build a house, start by looking for gaps between buildings on Google Maps and make a list of potential sites. Next, visit each site in person to look for potential issues. Finally, contact the owners of suitable sites and make an offer for subdividing the land.
Here are the steps in more detail:
Step 1. Explore Google Maps
Start by exploring your favorite suburbs on Google maps to see if you can find driveway gaps between houses.
Pay careful attention to the cadastral data (land boundaries) so you know which house each gap belongs to.
Change the map mode to satellite view to see more detail from above.
Switch to Google Street View to see spaces from a roadside perspective.
Once you have a list of potential locations you can move on to step 2.
Step 2. Visit each location in person
When you physically go to a potential site you can notice a lot more useful information. You need to be on the lookout for potential problems that may make the site unworkable, if you find any, cross it off your list.
Here are some things to watch out for:
Large trees on the site: Depending on your local council rules these may not be removable.
Side windows overlooking the site: You can't build over a neighbor's window so these are a dealbreaker.
Protruding elements: Pipes, eaves, drains, air conditioners, fences, and other objects may inhibit the usability of the site, or at least increase the cost of subdivision.
Pools and sheds: Ideally you want to subdivide a clean slice off the side of a piece of land but if there are immovable items in the backyard this can cause potential issues.
Site slope: As with normal blocks, the slope of the site can increase construction costs.
Once you have shortened your list to only viable options you're ready for the next step.
Step 3. Contact the owners and make an offer to subdivide
Contacting the owners can be the easiest or the hardest thing, it will be different each time.
Start by knocking on the door, saying hello, and introducing yourself, if they're the owners then you're already done with the contact phase.
If the residents are renting, try going through the real estate to contact the owner. You may also enquire at your local council.
Making an offer is a tricky part that will get easier over time. You will need to do your research to find out how much the piece of land is worth. You may also want to offer to pay the subdivision costs to sweeten the deal.
Remember to be nice, they could be your future neighbors!
Conclusion
Driveway houses are a brilliant way to create affordable housing in the city. They give people opportunities to buy a house in a location they would otherwise never be able to afford, and at the same time, it can be quite profitable for property owners too.
Are you interested in driveway houses? Buy my house plans and see what you can do.
Next up:
Responsive House Plan (4 meters to 9+ meters) ›
12 Small House Benefits (Why Building Tiny Makes Sense!) ›
Architecture Articles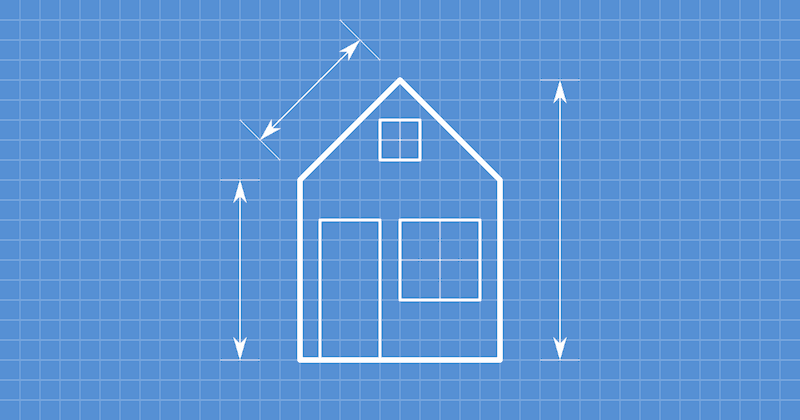 13 Small House Design Principles (The Illustrated Guide)
Architecture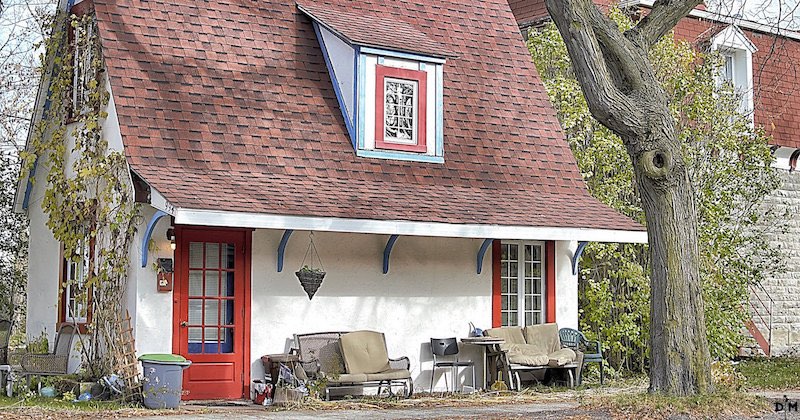 What is Considered a Small House? (Handy Size Guide)
Architecture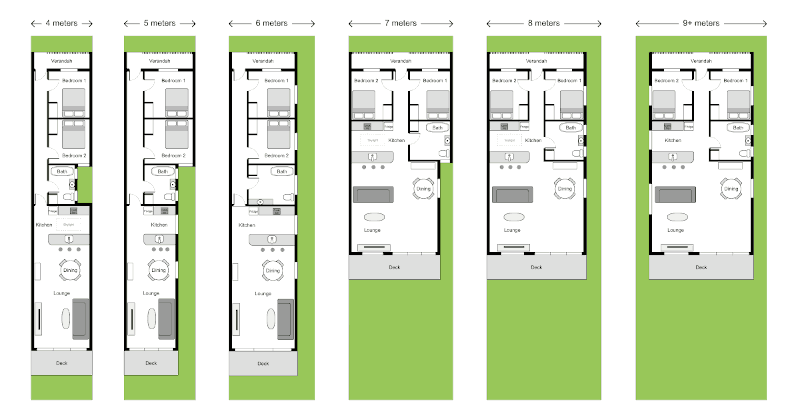 Responsive House Plan (Web Design Meets Architecture!)
Architecture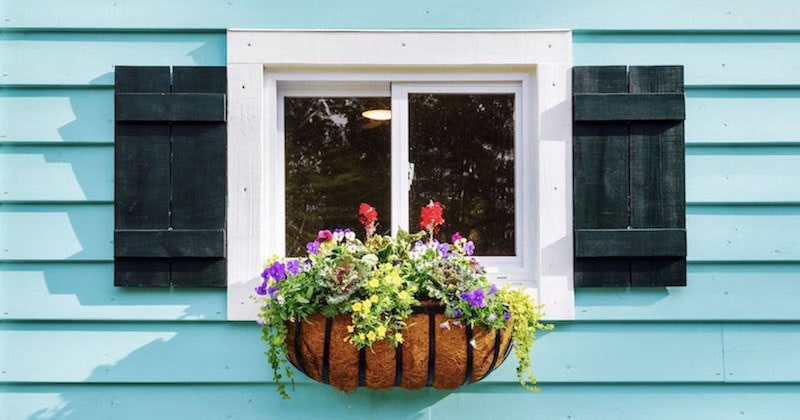 12 Small House Benefits: Why Building Tiny Makes Sense!
Architecture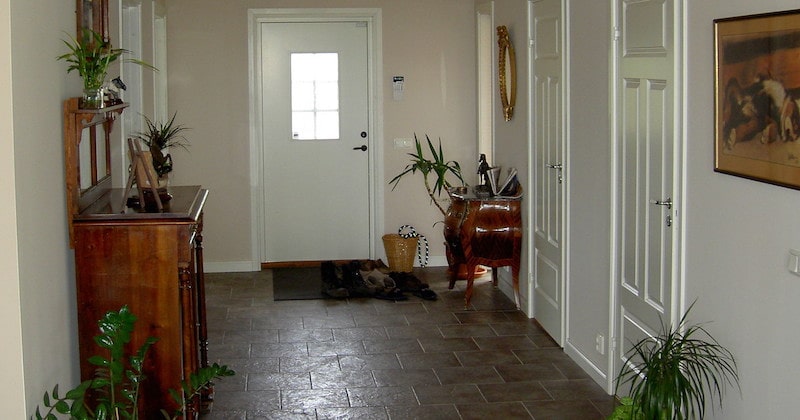 Hallways: Are They a Waste of Space?
Architecture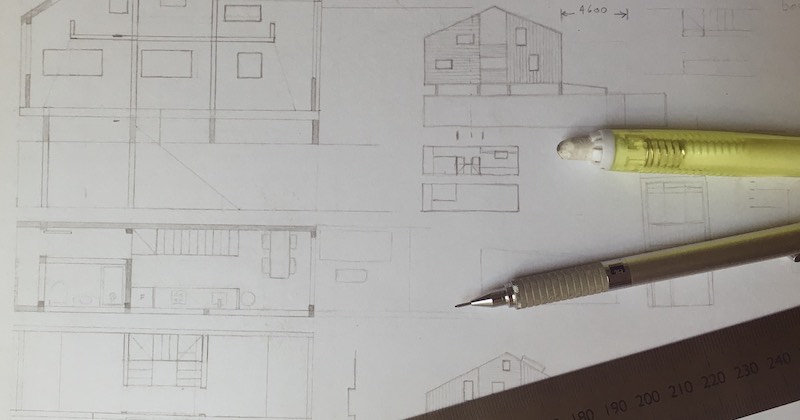 Architect vs Draftsman: Which One Should You Hire?
Architecture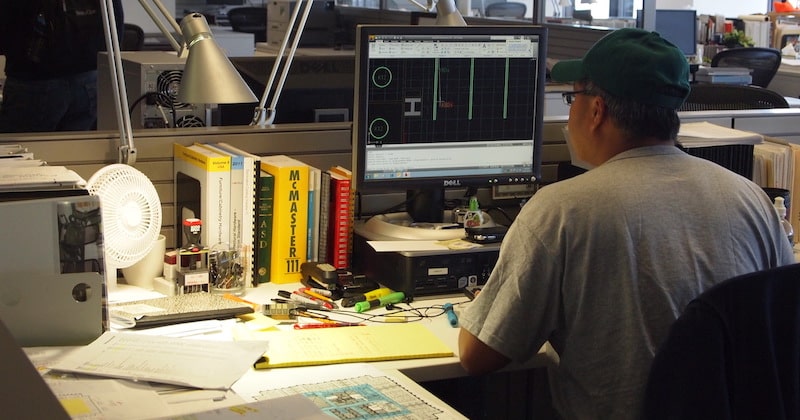 Hiring an Architect? 12 Questions to Ask them First
Architecture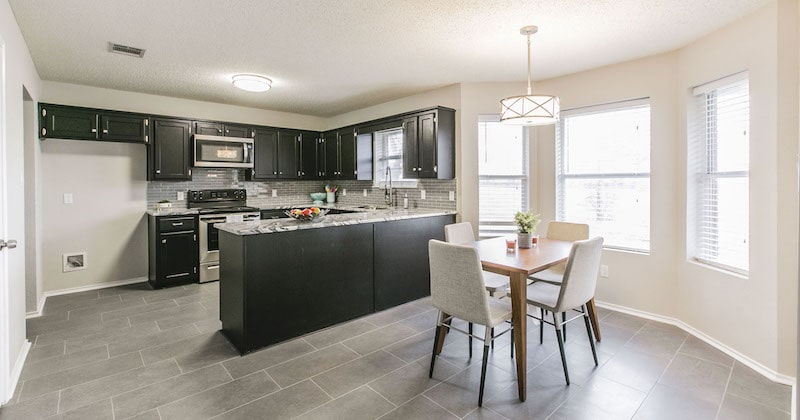 Open Floor Plans And House Value (2021 Trend Analysis)
Architecture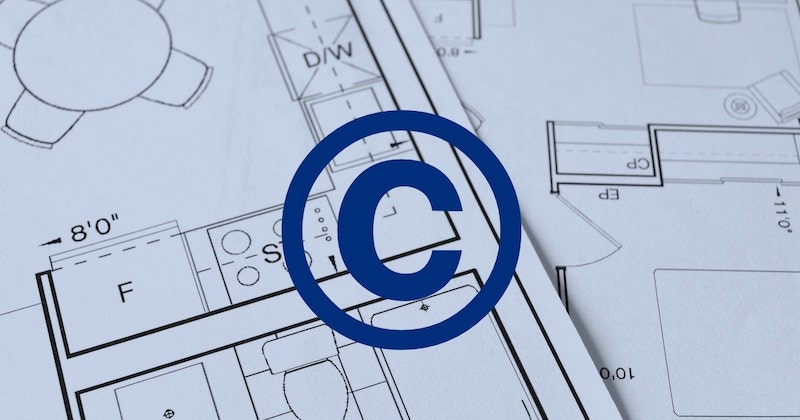 Floor Plan Copyright: How To Legally Build From A Design
Architecture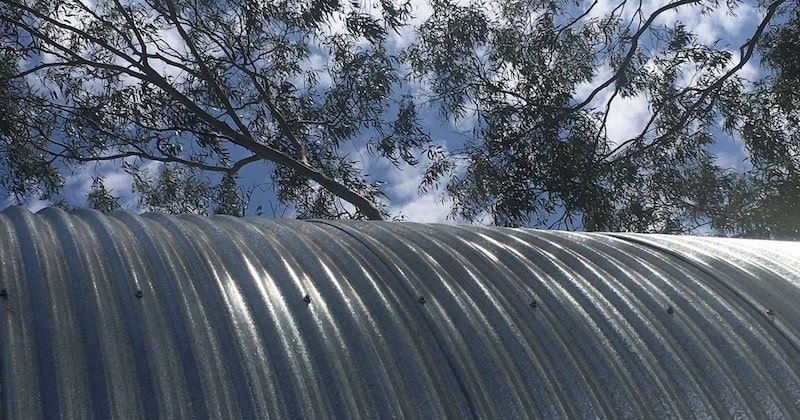 Do Architects Charge For Consultations? (Questions To Ask)
Architecture