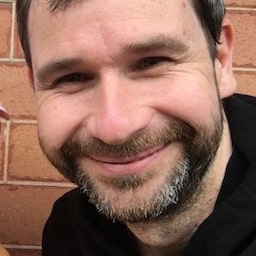 Matthew James Taylor
Open Floor Plans And House Value (Trend Analysis)
2 Jan 2022 — Updated 15 Jan 2023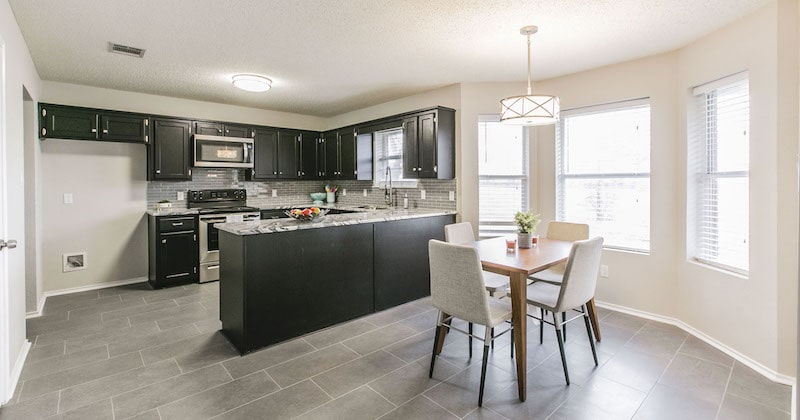 Table of contents
Over the years, open floor plans have become more popular. People renovating their homes or buying new ones often look for open floor plans. The idea of having the kitchen, dining, and living room unseparated is still appealing to many homeowners. But does this style improve the value of a home?
Open floor plans have been increasing home value for decades, but now, that trend is diminishing. According to reports by Zillow and others, in response to the coronavirus pandemic, homeowners are finding it more practical to define separate spaces, so semi-open plans are becoming more valuable.
Increasing house value with an open plan now has to be done strategically so that it can attract customers wishing to pay what the house is worth in the future. Read on to learn more about an open floor plan's contribution to the resale value of a home and more.
Does an Open Floor Plan Increase House Value?
According to Realtor, open floor plans appreciate house value by 7.4%. However, they also claimed that some trends don't last forever. And they were right (source).
Zillow recently reported that home builders are building more defined spaces as more people seek the overall privacy of defined houses. Homes have now become everything from playgrounds to offices, so the need for defined spaces has become more popular (source).
But the open floor concept won't die entirely.
Builders have begun to approach open floor plans from a different angle, preserving their benefits while avoiding the extremities of extensive open plans you normally see in television shows. For instance, if you wanted an open floor plan with a private living room, the builder would use the open floor concept to connect the kitchen and dining room alone.
If you are considering an open floor plan for a home you wish to sell later (there's always a possibility), you need to know its advantages and disadvantages. This way, you can determine the best way to incorporate the open floor concept most effectively.
Benefits of Open Floor Plans and How They Affect Real Estate
The open plan concept is appealing because of its aesthetic value as well as its multifunctional abilities. Once you check out the real benefits of having such a plan, you'll likely be sold. Even better, you'll find out how they relate to the house value so that you can make informed decisions.
They may be more affordable to construct
If you're not remodeling by stripping down walls that are already built, building a new home with an open floor plan may be cheaper than defining rooms. When you ignore some unnecessary interior walls, you can evade the cost of materials and labor.
Moreover, you can reduce the square footage by taking advantage of the shared spaces and build a more minimalist home. This way, you can attract more value even when the house is small and with a low construction cost.
For more clever tricks with small houses see my illustrated guide to small house design principles.
They increase natural lighting
Instead of having to incorporate several natural light boosting remodels, an open floor plan provides you with natural light from your surroundings. You not only benefit from the refreshing aura of your space, but you also increase your house value. Most buyers are likely to pay more for a naturally-lit home than a dark space that depends entirely on electricity for light (source, source).
They provide a spectacular view of the outdoors
The more windows in one open space, the more of the outdoors you can view at once. This is not only beneficial to health but also house value to some extent.
According to studies done by Scenic Solutions, houses with scenery often attracted higher values than those without. Although they were mainly studying houses in highly scenic locations, this reveals that a house with a better view of its surroundings is generally more appealing and expensive than one without (source).
They make a place look and feel bigger
Even if you have a small area to work with, with an open plan, you can make a house look bigger. Wall space can be replaced by open space surrounding furniture. This is more appealing to buyers and, therefore, can attract a better value than a cramped up space.
It's easier to entertain
With an open floor space, it's easier to entertain guests since you can see and hear them from your kitchen and keep the conversation going. Moreover, you can throw a party where everyone can remain in one place and enjoy each other's company. This aspect may attract more value to people who have a never-ending stream of visitors.
They enable interactions for easier relationship building
Although a family may have a busy life with only mornings and evenings to spare, they can interact even when one is in the kitchen, and another is in the living room. This is something some families love since they value communal living for building close relationships.
They are flexible for future enhancements
Most buyers who are looking at homes consider how they can remodel to fit their preferences. While defined spaces may be inflexible, open floor plans aren't. Without all the walls put in place, the buyer can decide what they'll do to the house, increasing its saleability.
Besides, if you wish to make changes that add value according to the current trends, it'll be much easier.
Problems of Open Floor Plans and How They Affect Real Estate
When choosing an improvement that'll add to your home value, it's wise to consider its disadvantages as well. This way, you can mitigate some of the problems associated with it by using a great design that matches the market.
Here are drawbacks of open floor plans you should know:
Smells and messes easily travel
This is one of the realities that open floor plan enthusiasts realize the moment they move in. When anything spills in the kitchen or dining room, it can seep into the living room and other places. No one would like to smell fish on their sofas after making a delicious meal.
However, with your architect, you can decide how you can mitigate this issue. For instance, you can apply the open floor concept for the living room and dining alone and keep the kitchen enclosed or another similar hack. This way, you can attract buyers who prefer a mix of defined and open spaces – and sell your house for what it's worth.
They compromise privacy
With communal living comes a nuisance: lack of privacy. With all the open space, it's easy to see and hear everything that is going on.
A closed kitchen, for instance, is essential to some. Dirty dishes won't bother visitors, those who are cooking can do their work unbothered, and everyone can enjoy time together at the dinner table when all is done. Whatever privacy you can ensure with the space you already have, apply them.
They reduce energy efficiency
Fewer walls make it challenging to heat or cool your home. The bigger space may increase your utility bills due to the extra work heating and air conditioning equipment have to do. However, you can make smart construction plans with your builder to lower your home energy rating.
Is saving energy your top priority? If so, you may prefer to build a smaller house. See my top 12 benefits of small houses for more reasons why building small can be a brilliant idea.
Closing Thoughts
Although ripping down walls was one of the best remodels you could do some years ago, open floor plans are no longer as valuable as they used to be. People still love their advantages but also wish to work around their drawbacks. A more flexible approach of a semi-open plan may be the best solution.
Should you use an architect or a draftsman/woman? See my article for the answer: Architect vs Draftsman: Which One Should You Hire?
Did you know it is illegal to use an architect's plan without permission? Learn what you need to know here: Floor Plan Copyright: How To Legally Build From A Design
Title image by Brent Eckley